This site uses Google Analytics to track visits. Privacy Statement
Evolvable Hardware
Lab 1 (Sessions 1 & 2)
Lab 1 will familiarise you with the XUP-V2Pro FPGA development board. You will be given a GA that evolves a 1-bit adder. The task is to learn how the GA works and interfaces to the hardware, and then to adjust the GA code to evolve a 2-bit adder.
Go to Lab 1.
Lab 2 (Sessions 3 & 4)
This lab will introduce the idea of using evolution to help remove errors caused by faulty components from a circuit.
Go to Lab 2.
---
Lectures 1
Lectures 1 gives an introduction to digital evolvable hardware. Examples of evolved circuits are given as well as a brief introduction to the hardware structures used to create them.
Lectures 2
Lectures 2 starts with an introduction to the practical lab. Following is an overview of FPGAs, their inner workings and the software design flows.
Lectures 3
Lectures 3 introduces CGP, an approach for evolving electronic circuits. Following are some digital EHW case studies.
Lectures 4
Lectures 4 covers more digital EHW case studies.
---
Hardware
Digilent sell a number of FPGA development boards at a reasonable price that would allow you to investigate evolvable hardware yourself.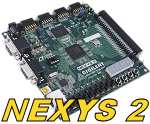 Digilent's Nexys-2 Spartan 3E board is a good option.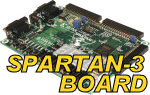 Another Digilent board with a Spartan 3 device.

Xilinx do a free version of their ISE tools called WebPACK.
---
Further Reading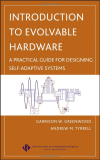 Introduction to Evolvable Hardware, A Practical guide for designing self-adaptive systems. Garrison Greenwood, Andrew Tyrrell.

The proceedings of the International Conference on Evolvable Systems, contains many papers on evolvable hardware.