This site uses Google Analytics to track visits. Privacy Statement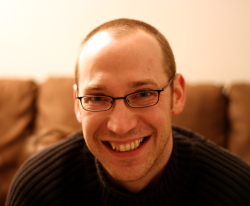 About
This website came about because as my pile of lab books grew, it got harder to find the useful stuff in-between the doodles, rubbish and mistakes. The idea is that this site will help sort that out. I've written up the things that I think I'll need to refer to again, and things that could be useful to other people. Hopefully something on this site will save someone the hours, days or weeks it might have originally taken to work out or discover.
In way of a disclaimer, the information provided here is not guaranteed to be correct. If you spot a mistake, or have something extra to add, then please let me know.
Contact Info
Please use this link to .